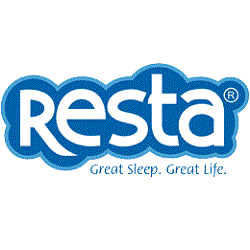 Resta
Intelligent and well-informed people today always look for a better sleep system. RESTA understands that the basic principle of a perfect sleep is to achieve optimum rest for the body. So RESTA invites you to sleep on the RESTA SLEEP SYSTEM to experience this perfect restfulness in order to live a life full of energy at work and play with family, friends and loved ones.
RESTA understands the importance of good sleep to human beings and is engaged in the production of good quality spring mattresses and beddings of all kinds so as to enable everybody to enjoy comfortable and healthy sleep.
RESTA combines advanced technology with years of experience in Research and Development to produce high quality mattresses.